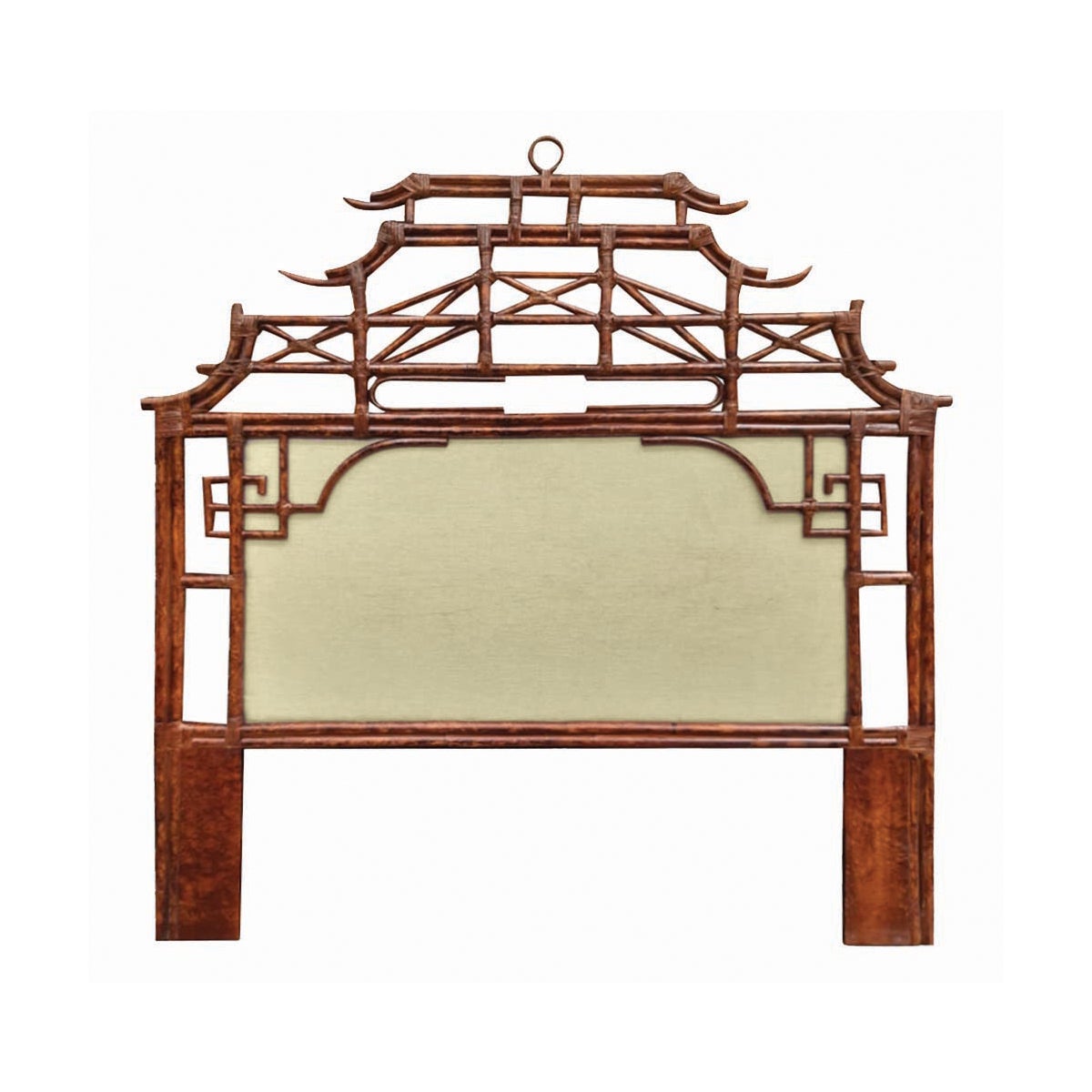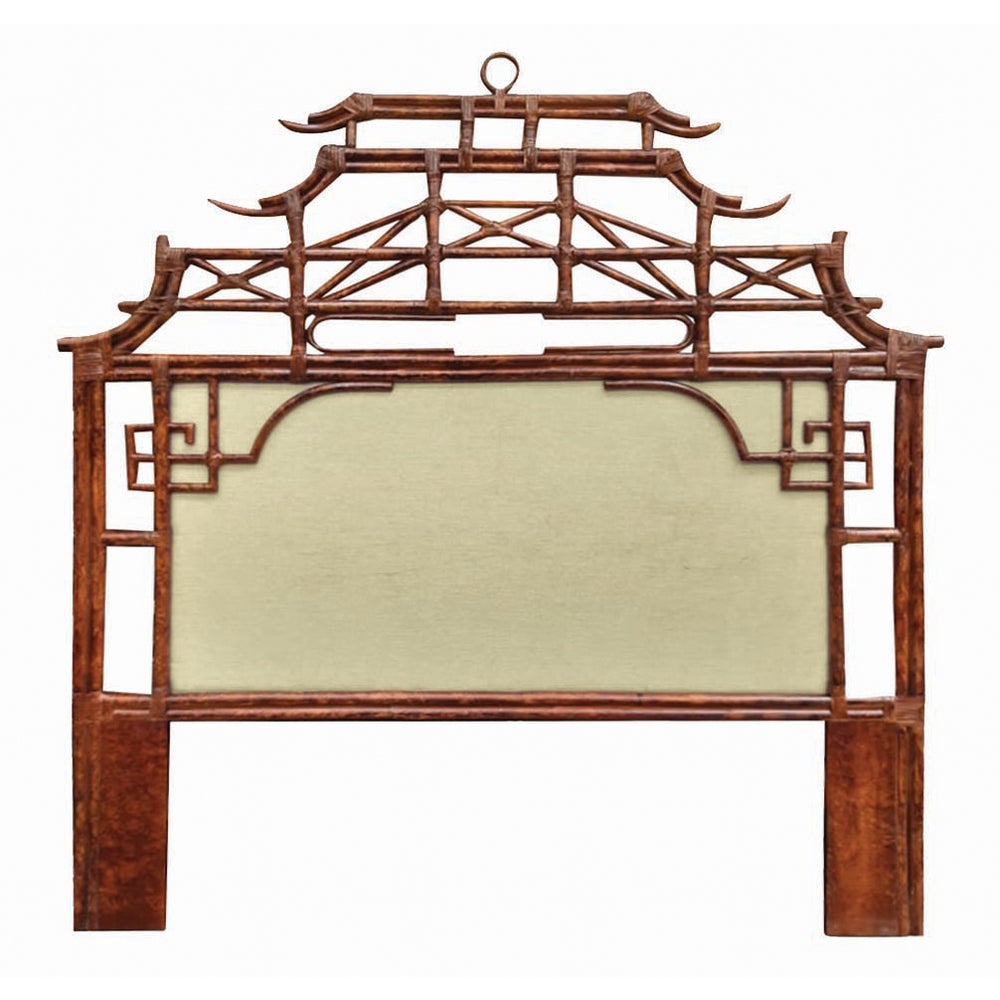 Pagoda Queen Headboard w/ Fabric Insert Frame Material - Rattan Frame Color - Tortoise Fabric Ins
$575.00
30056Q
Pagoda Queen Headboard w/ Fabric Insert Frame Material - Rattan Frame Color - Tortoise Fabric Insert Color - Cream This Item Will Be Discontinued.NOTE: Kenian headboards are not predrilled nor do they include hardware; there is a flat landing area on the legs where standard bed frames can be attached. Since there are many different mattress frames and methods of attachment, we leave this option to the customer; some prefer to use lag bolts, or screws or some mount the headboard to the wall with the frame unattached.
Dimensions: W66 x D2 x H66"
Carton Dimensions: W72 x D4 x H68"
Carton / Item Weight: 56 lbs / 37.1 lbs
Qty Available: 6
Pending Arrivals: 0
Price displayed is MSRP. Call to confirm availability or next arrival
---
SKU:

30056Q

Category:

shop specials

Tags:
---